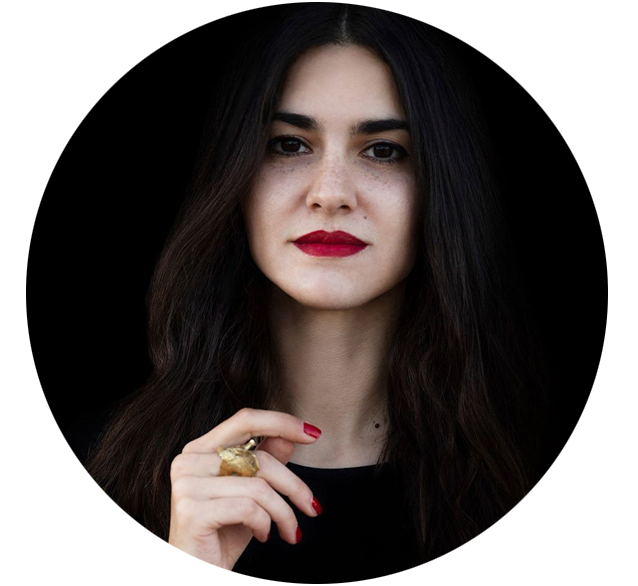 Cinzia Capparelli is a fashion photographer based in Milan and Rome.
Since childhood she has developed her passion for visual and performing arts, taking a multidisciplinary approach, informed by a great sensitivity for beauty in every form and nature, for the delicacy of its balance and how it manifests and expresses itself through her work.
Working mainly in the fashion and portrait sector, experimenting constantly with light and image, she seeks a meditative empathy with the subject, exploring the relationship between space and body.
Her work can be seen in magazines such as Vogue, Elle, Interview and Panorama; she produces advertising campaigns, covering beauty, artist portraits, and fashion models.
Her professional experience also includes photography of luxury events and photo reporting. 
She teaches Design Photography at the "Accademia delle Nuove Arti e Tecnologie" in Rome
Cinzia Capparelli è una fotografa di moda con base a Roma e a Milano.
Mostra sin da bambina, la sua vocazione per le arti visive e performative. Il suo percorso multidisciplinare è alimentato dall'ascolto e dalla passione per la bellezza, per la fragilità del suo equilibrio, in ogni forma e natura si manifesti e si esprima.
Lavora prevalentemente nel settore della moda e del ritratto, con una continua tensione alla sperimentazione, alla cura della luce e della visione, alla ricerca di un'empatia meditativa con il soggetto. 
Ha realizzato servizi fotografici per testate quali Vogue, Elle, Interview, Panorama. 
Realizza campagne ADV, beauty, ritratti di artisti, modelli.
Nella sua esperienza professionale si è concentrata inoltre sulla fotografia di eventi di lusso perfezionando la sua propensione al reportage e all'ascolto della relazione tra spazio e corpo. 
Insegna Fotografia del Design presso l'Accademia delle Nuove Arti e Tecnologie di Roma.